Find a private driver in Bordeaux available 24/7 on demand for any journey and any distance: Shuttle, Airport, Train Station & Business Trips.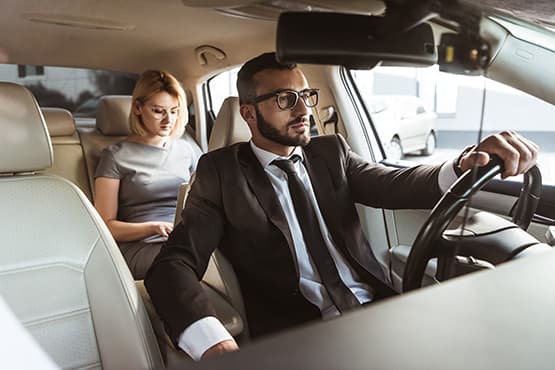 Our range of cars in Bordeaux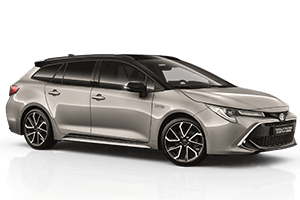 Comfortable Sedan
1 to 3 passengers - Hybrid car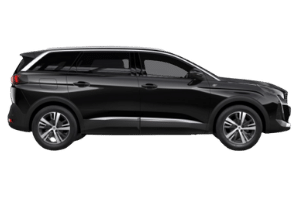 Luxury Sedan
1 to 6 passengers - High-end SUV
Airport - St Jean Train Station
Your Private Driver in Bordeaux
There are many reasons for you to book a Private Driver in Bordeaux. Whether you want to go shopping, sighseeing, attend a personal appointment, a professional meeting, or simply go from one place to another, feel free to contact us, we are available upon request.
Our drivers welcome you in high-end and impeccable vehicles. You will have the choice between an environmentally friendly, prestige, ecological or even multi-seater sedan. Our company guarantees you a suitable vehicle, regardless of the number of passengers.
On-board services are available for greater comfort
Not only do we have comfortable and secure vehicles, but we also offer a number of services on board, all included in the price of your private driver. This is another advantage you will enjoy when booking your personal chauffeur around Bordeaux and in the Gironde County.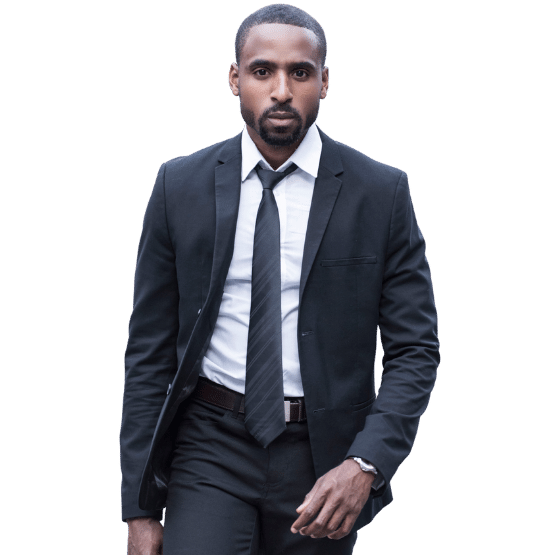 Private Driver in Bordeaux Available on Demand
All Distances from Bordeaux
Our company aims at fulfilling every request, whatever the distance you need to travel. Therefore, depending on your needs, you will have access to a private driver service from or to Bordeaux 24/7 which meets your expectations. All you need is to book your private driver in Bordeaux whatever your distance.
We cover all towns around Bordeaux for short-distance rides, such as Mérignac, Cenon, Bègles, Bruges, Blanquefort, Lormont, Floirac. We also offer trips to the Gironde region including Libourne, Cadillac, Lanon, Biganos, Lacanau, Lège-Cap-Ferret, etc.
You can also call Private Driver Bordeaux to travel to other regional or international destinations. Mont-De-Marsan, Bergerac, Agen, Biarritz, Toulouse or even Pau are accessible from Bordeaux in one of our high-end vehicles designed for 1 to 7 passengers.
We are available day and night in Bordeaux
Make the most of your evening and enjoy comfort, freedom as well as a relaxed atmosphere thanks to our private driver service. Your private driver will pick you up at any time after your party and bring you home safely.
We cover the following locations:
Influence Restaurant
Melodie Restaurant
Le Hâ Restaurant
Le Cancan Bordeaux
Le Calle Ocho, Café Cubano
Etc.
Airport Pick-up and Drop-off service

We ensure your transport between your home, hotel, vacation site, and Bordeaux Merignac Airport, one of the largest airports in the southwest.
If you intend to rely on our private drivers to take you to the airport from Bordeaux, Villeneuve d'Ornon or even Cenon, please contact us. Our skilled and reliable professionals will drive you to all the airports of Gironde and France. We assure your transfers in ideal conditions bringing you comfort and tranquillity. We make a point of picking you up at home, at work or at your hotel, always ensuring you optimum punctuality.
We bring you from Bordeaux Mérignac Airport to the South-West Airports
If your trip requires you to make a connection at one of the Southwest airports, we will be happy to drive you there. We can guarantee our availability from and to the following airports:
Bordeaux-Mérignac
Bergerac Dordogne Perigord
Rochefort Charente-Maritime
Angouleme-Cognac
Etc.
When travelling between train stations or airports in the region, be sure to send our team your flight or train number information. We will then be able to follow in real time the progress of your journey and anticipate a delay or an early arrival.
Airport Shuttle with private driver to Bordeaux Saint-Jean train station

Taking the train has never been so easy. Forget the worries and make your travel easier, especially with your luggage, avoiding public transport. We provide round trip shuttles 365 days a year with the Bordeaux Saint-Jean train station and all the train stations in Gironde and France.
With our 24/7 service, it is possible for you to reach any station in the region and in France at any time. You will arrive directly at the station without having to take public transport. Practical and reliable, our private driver service is the ideal solution for a simplified transport. We also allow you to organize your connection between your train and your plane. We drive you directly to the airport from the train station. This way, the connection takes place in the most comfortable conditions.
Book your trip to & from the train station with Private Driver Bordeaux
For any vehicle reservation request in Bordeaux, simply go to our dedicated service. Also, feel free to send us any particular request through our booking form in the message section. Be sure to fill in all the fields to order your private driver. If you wish, we can advise you on the ideal departure time according to the departure time of your train. With Private Driver Bordeaux, you are in hands with an accomplished transport professional.
Shuttles between ports and the atlantic beaches

Bordeaux faces the ocean and the world. For economic reasons, either to take a cruise ship or to enjoy the beaches of the Atlantic, you can rely on our team! We are available all year round to ensure your connections to ports, beaches and seaside towns from Bordeaux.
Would you like to sunbathe, or to walk on the seaside? Let us drive you to the seaside resorts of:
Hourtin
Naujac sur Mer
Arcachon
Pyla sur Mer
Lacanau
Grayan-et-l'Hôpital
Verdon-sur-Mer
Lège Cap Ferre and Le Porge.
When booking your private driver in Bordeaux, you will enjoy your beach getaway to the fullest. Holidaymakers or people living in Bordeaux and its agglomeration, everyone can book.
And to go further
You can count on our team of private drivers to reach more remote destinations. Travelling to Montpellier or Biarritz is easy thanks to Private Driver Bordeaux.
Shuttle between the major Atlantic ports
Shuttle with the major Atlantic ports.
Our service allows you to go from your home to the Grand Port Bordeaux Atlantique. Upon reservation or with a call, we will drive you, whether it is for personal or professional needs. Here are the ports of the Atlantic we can take you to:
Port of Taussat 
Port Médoc
Port of Arcachon
Grand Port of La Rochelle
Port of Rochefort
Port of Tonnay
Port of Bayonne
Etc.
Business services in the Gironde

Bordeaux is known for its new technology assets. Indeed, the city succeeded in attracting many investors dedicated to computers and high tech. This economic expansion attracts multiple companies and start-ups who are looking for sustainable installation. This growth has brought jobs and new professionals to Bordeaux and its surroundings.
A provision corresponds to a vehicle rental with private driver. You will have a dedicated driver in appropriate clothing as well as a vehicle for a specific period of time. Any professional can benefit from our service. Indeed, whatever your field of activity, you can request Private Driver Bordeaux.
We will accompany you to ensure your connections, for instance between the airport of Bordeaux Mérignac and your company, or between the station of Bordeaux Saint-Jean and the Congress Palace of Bordeaux. Also, for business trips and events, employees can travel in groups in our 7-seater vehicle.
Quote for your private driver in Bordeaux
You can request a quote for a private driver in Bordeaux via our form below. This is quick and easy! All you have to do is fill in the form and our company will answer you as soon as possible. In the case of an emergency and on demand displacement, you may also contact us directly by phone at the number indicated on our website. One of our drivers will get to you as quickly as possible for short or long distances from Bordeaux and its agglomeration.
Discover Bordeaux with a driver

Bordeaux is the flagship city of the Gironde County. This dynamic city has a sense of welcome and stands out thanks to its modernity and its famous beverage recognized throughout the world. Indeed, you may have the opportunity to taste grands crus. To discover the multiple facets of this famous city of the hexagon, remember to book your private driver in Bordeaux.
Bordeaux offers many attractive sites such as its famous town squares. The old city which dates back to the Middle Ages is one of them. You may also discover the Place de la Bourse as well as the Place de Quiconces.  The architecture of the city is worth the trip. One cannot get tired of admiring the buildings scattered all over the city with a perfect harmony of different styles that co-exist. Do you want to eat in the best restaurants in Bordeaux while strolling the streets? Our private drivers will indicate you the most attractive places.
Wine Tour in Bordeaux area
You may also order a wine tour to discover the famous wine cellars in Gironde. Whatever the tourist place you are planning to visit, you will be accompanied by a professional driver who has been trained to accompany you in the best conditions and in absolute safety. With Private Driver Bordeaux, you can either choose to visit places in pairs or in groups. Visiting the cellars and attending wine tastings all together is particularly interesting. You will also benefit from on-board services in our high-end vehicles to enhance the service.
Information about Private Driver Bordeaux rates
Allow you to travel with a service provider while knowing the exact price before getting in the car is one of the best arguments of Private Driver Bordeaux. Our rates are based on a fixed price per kilometre and are all inclusive.
Use our dedicated tool to calculate the cost of your trip between Bordeaux and another city in Gironde, New Aquitaine or in France. This way, you will know the cost of your trip immediately and you will be able to travel without having to worry about unpleasant surprises. From the pickup to the number of luggage, everything is included in our price.
Get a quote
For a provision or a particular request, we analyse your request, and we send you a clear and adapted proposal. You will quickly receive your quote by email, at the email address indicated in the form at the bottom of this page, or by phone.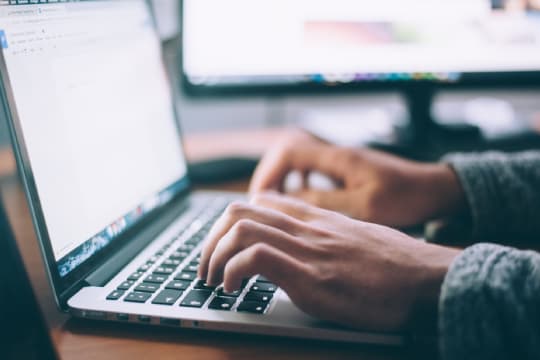 Get in touch with a private driver in Bordeaux
Getting in touch with your private driver in Bordeaux is very easy. Whether your request is about a modification to your reservation or additional information, our team will be happy to answer your questions.
You want to take benefit from our services in Bordeaux? Find out how to book your trip:
The first option is to book your drive directly from our website. You will be able to choose your vehicle, the pick-up location and the destination.
The second option is to make your request for a private driver by phone at the number indicated.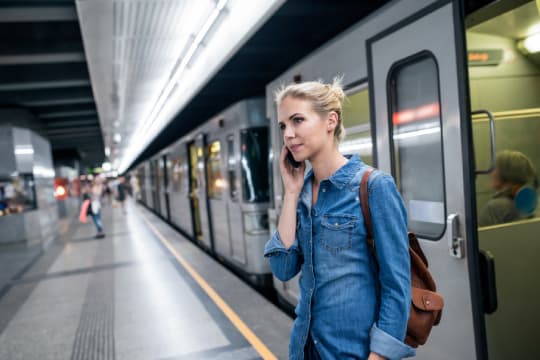 Fully Satisfied Customers
In order to bring you maximum satisfaction, Private Driver Bordeaux commits itself to ensure the quality of its services, no matter the distance required for your trip.
Our 24/24 service allows you to call our teams and their vehicles at any time. Please give us the exact address and our driver will arrive in a short time. In other words, you are dealing with a reactive and competent service. Moreover, because your time is precious, we allow you to book directly online. Do not hesitate and book your private driver in Bordeaux.